Kombi Hire
We are based in Sydney specialising in Kombi hire to serve the greater Sydney metropolitan area, plus we travel to areas within a 200Km radius.
Kombi Style is about showcasing the photogenic qualities of our Kombis and making sure your occasion is unique and exceptional. Each hire Kombi seats 7 guests, plus the driver. They bring a smile to any situation.
On this website we have set-up five different styles within the gallery to show you how well these cars photograph – along with our guests looking great.
Traditional Contemporary – Style
Country Chillout – Style
Beach Fun – Style
City Slickers – Style
70s – Style
…and lastly there is the category 'Kombis in Focus' – which is for any great Kombi photo.
We are primarily Kombi enthusiasts who are happy to share the magic that these cars bring. Our aim is to help turn your event into a special day for you, so we will take care of you whilst driving you there.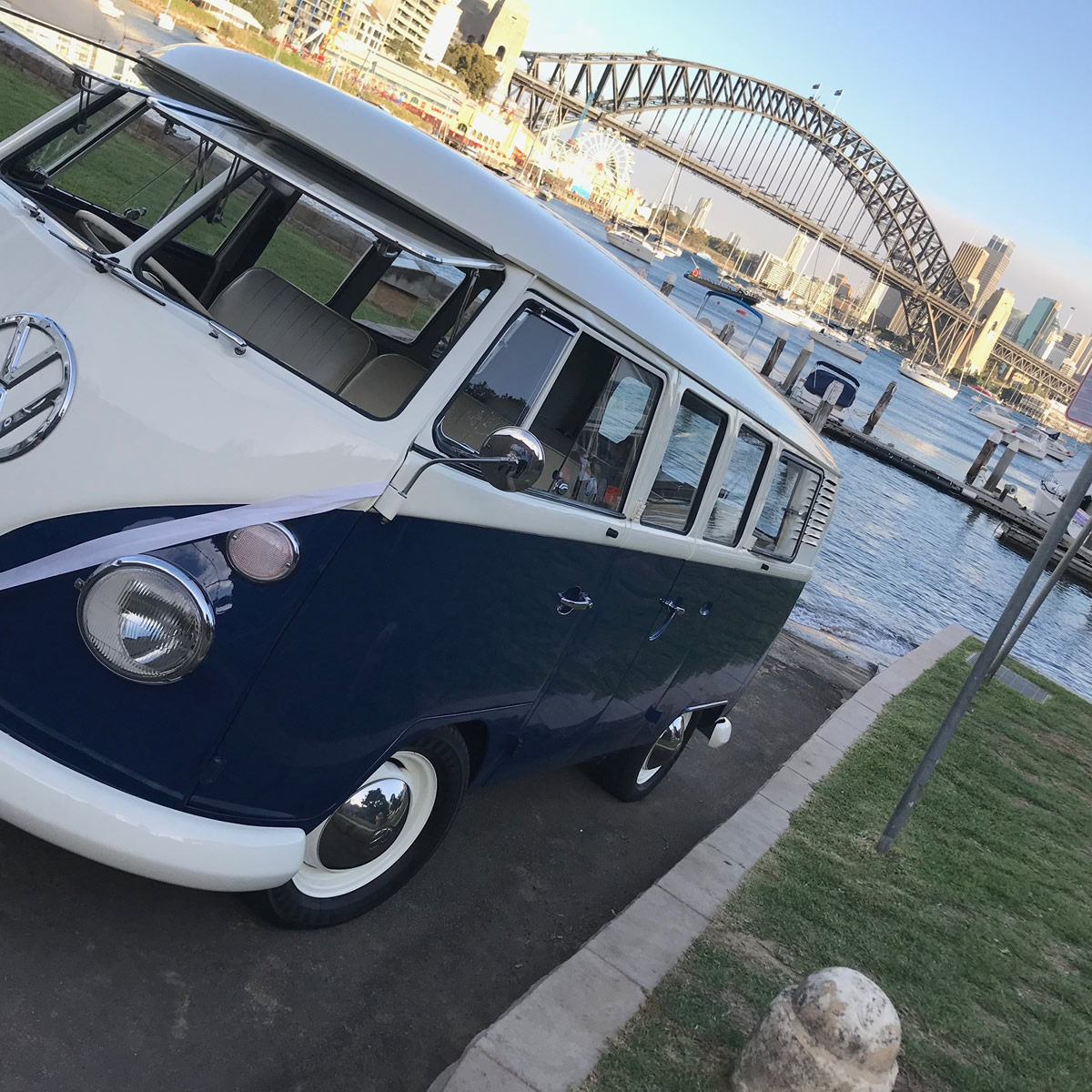 Kombi Hire Experience
We have a lot of experience in providing this Kombi hire service within the greater Sydney region that includes the Illawara and Hunter areas. We have been to most of the best venues in the region and we are available to discuss the photo opportunities with the photographer or yourself.
We are an authorised Booking Service Provider with the NSW Point to Point Transport Commissioner. Authorisation number BSP-409554.
We have provided Kombi hire services for over 300 occasions to date, and have numerous bookings over the next year and beyond, but still have availability for many of those days, so check with us in advance to secure a classic Kombi for your big day.
Let us know what your Kombi hire requirements are and we will accommodate you on your special day or occasion.
If you have been thinking of Kombi hire for your wedding, or any other occasion call us or use our contact form or…
Email: info@kombistyle.com.au …if you choose to email us, please provide your mobile number too.
Phone: 0412 628 913