Herbie VW Beetle
YES! …this is an original Herbie that was used during the filming by Disney !!
—————————————
Extract from The daily Telegraph – September 04, 2012
Reel history on offer to Bug lovers
Alex, owner of the original Herbie from the movies / Photos: Bob Barker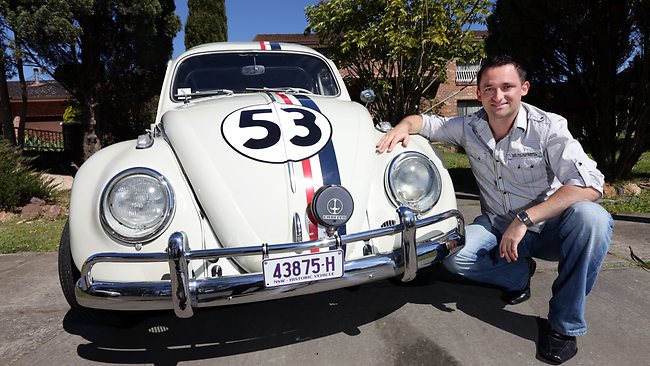 WITH flashing headlights that look left and right, a hydraulic hood and four-wheel steering, this original Herbie is one of seven in the world – and the only one in Australia.
The fan of Disney's Herbie Goes To Monte Carlo and Herbie Goes Bananas, Alex originally planned to build a replica but ended up buying this original 1960 Volkswagen Beetle from a collector in Missouri five years ago.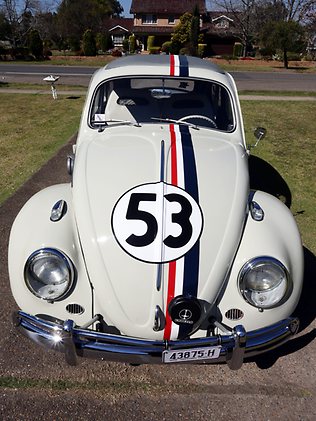 He has since displayed it at the Sydney Royal Easter Show, the Australian International Motor Show and the V8 Supercars.
—————————————
About 'Herbie The Movies' from Wikipedia
—————————————
Watch the YouTube clip of this 'original' Herbie in the bullring from the movie 'Herbie Goes Bananas'
—————————————
Watch the YouTube clip that shows the tricks this Herbie Beetle can do
—————————————
So if you want to make a grand entrance in this original 'Herbie' when you arrive at your venue, – call us or use our contact form or…
Email: info@kombistyle.com.au
Phone: 0412 628 913